Louboutin - DIY - (Guest Post)
Red bottoms are everywhere. You can't deny their influence on classic, sophisticated fashion. Everyone from Oprah, Nicki Minaj, and your hottest housewife owns a pair of these elite kicks. I, too, fancy a pair of Louboutins, hopefully Santa will bring a pair along with the iPad 2. However, my blogger pal, Champagne, over at
I Have A Deer
, decided not to wait on Santa but create a completely amazing Louboutin DIY shoe of her own.
Check out her post below.
---------------------------------------------------------------------------------------------
Some days ago I saw this pair of Louboutin shoes when I realized I had some shoes that were really close to them.
Here how I make them (: Hope you like the final result!

The Original Shoe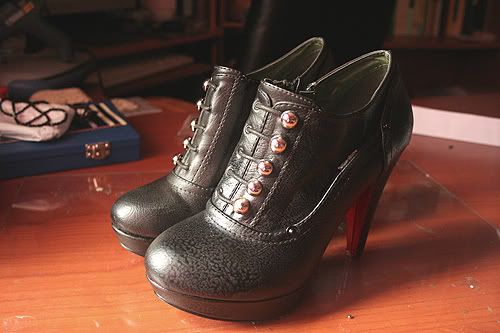 Things you'll need
-High Heels Shoes
-Black spray paint
-Red spray paint
-Hot glue
-Gold Buttons
Time
I made them in two days, it takes a bit to get them dry
Cost
Louboutin: 769$
Mine: 20€ in total
First of all take your shoes, I had to cut the straps
-With some tape and sheets from newspaper cover your shoes and let only the soles uncovered
-Spray paint the soles in red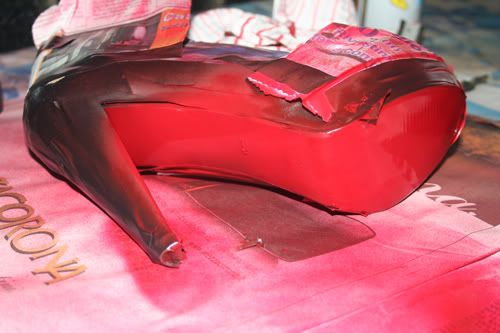 -Once dry, cover the soles (be careful to the tape on the paint!!!) and spray paint the shoes in black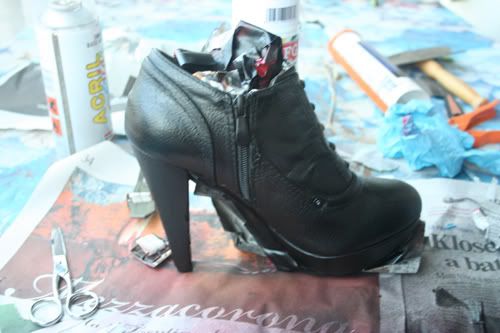 -Once dry, you should get something like this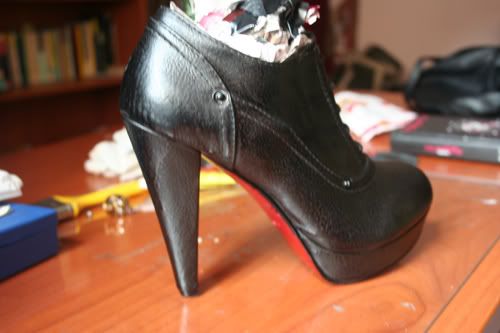 -Then, cut the buttons-things (anyone knows what's their name?) to get a smooth surface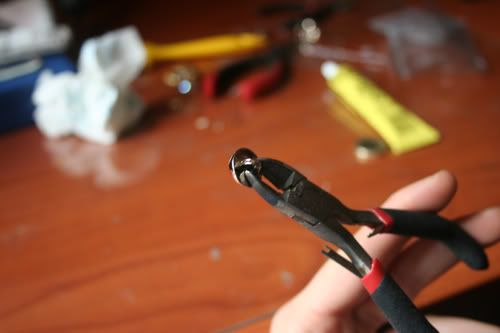 -Start sticking the gold buttons near the laces with hot glue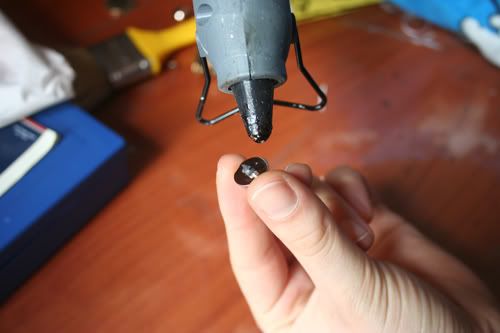 (
My father's hands!
He helped me so much with this project :D)
-Now take a plastic thing (mine is from a rubber box) to get a bit of red pain. Of course if you already have red liquid paint, you can skip this step (;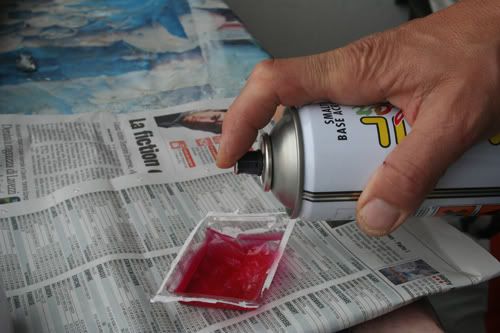 -With a little soft brush take some paint and cover the black spaces on the soles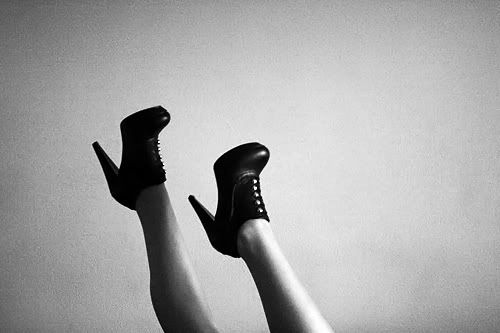 ________________________________________________________________________
I think the shoes are just lovely.
Champagne wants your feedback. Tell her what you think?
Could you DIY a saucy pair of Louboutin's like these?